La Becasse is an ideal location for small private gatherings, such as rehearsal dinners, bridal brunches, special family events or business/association luncheons.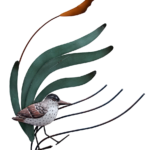 CHEZ NOUS
Reserve the restaurant to accommodate a large gathering. We will work to customize a menu with you. Small group? You can also:

– Host a smaller gathering during regular business hours.
– Plan an after-work cocktail party
– Celebrate with a brunch or a luncheon (Guillaume does an outstanding brunch).
CHEZ VOUS
Pick up a side dish (think potatoes dauphinois), a dessert (buche de Noël ?) a main dish, or the whole meal. Guillaume can help you plan something to go for your at-home event.
Mixed case wine selections are another way to bring La Becasse chez vous.