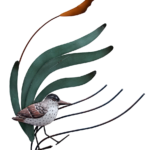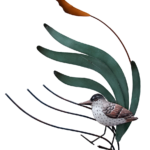 La Bécasse celebrates it's 40th year in 2020! Our menu does not stray far from the classics you would expect: escargot with bueurre de Bourgogne, rillettes, paté, onion soup, cassoulet, beef burgundy, duck confit. Tarte tatin and profiteroles to finish. Cheese. It's simple food prepared very well, using timeless techniques and the best ingredients–many of which are local. 
We are about a 30 minute drive from Traverse City, located on the southeast side of Glen Lake, and about a 12 minute drive from Glen Arbor.  We hope you'll visit soon.
IN THE DINING ROOM
Please note: Our dining room is closed per order of the governor, until at the earliest 4/14/20. Our reservation system will not accept on line reservations during this "shelter in place" period. We look forward to serving you when this virus is behind us.
Wednesday :
New this season, prix fixe menu for $30.
Thursday :
Date night! Dinner for two + bottle of wine for $55.
Choose between the beef burgundy or the cassoulet.
Friday :
For about the 14th year in a row, we offer a seafood & glass of wine for $25.
The plat du jour rotates, but is always delicious, and is served with our house salad, a basket of our homemade bread, and a glass of wine.
food wine & spiritsare best when shared with good friendsaround a table