Feeling like French? Open for Take Out
Thursday – Saturday 
pick up from 4-7p.m. | Last order placed by 6
 Regular menu, take & bake menu, & Happy Hour to go
231.334.3944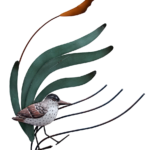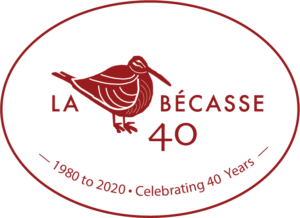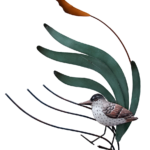 ♣ March ♣
We are closed for a wee break and will return on Wednesday, April 14, for dine-in and carry-out service.  We are not far, and are checking voicemail and email at the restaurant, so feel free to reach out. We wish you well and look forward to seeing you in April!
We are located about 30 minutes from Traverse City and 12 minutes from Glen Arbor, on the southeast side of Glen Lake.
We hope you'll visit soon!
We are open for in-house dining Thursday – Saturday, up to the 25% maximum capacity.
Offering curbside carryout service! Please call ahead to order.  Orders may be placed ahead of time, and up until 6 p.m. Wed – Sat. Pick up is between 4 -7 p.m.Check out the  MENU posted here.
Excellent Service, Safely.
La Becasse signed the MI Restaurant Promise, which commits to "uphold the guidelines set forth by the State of Michigan, local Health Departments, and the Centers for Disease Control (CDC). We view them not as infringements on our rights, but rather precautions we can all take to allow for our industry to re-open safely for our staff and our guests.
• Each staff member will receive a daily wellness check, including having their temperature taken.
• Staff members that interact with guests and/or work closely together will always wear clean masks.
• Seating is spaced out to allow for proper social distancing.
• We will meet or exceed CDC requirements for cleaning and sanitizing all surfaces.
• We will regularly evaluate and alter our procedures to provide you with great service while also keeping you and our staff members safe.
• We will be transparent with you when there is an identified positive COVID test on our team and we will meet or exceed all requirements prior to reopening.
• Group sizes are limited to no more than 10 people.
• We will ask our staff to remain safe outside of work and follow all of the same protocols we require while on the job.
• We will enforce all of the regulations we are required to meet as restaurants in the State of Michigan.
COME TO CELEBRATEOR JUST BECAUSE
Don't Miss a Crumb!
Get on the Grapevine for Specials