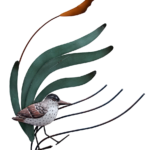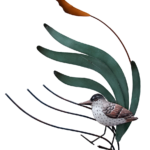 2020 marks 40 years that La Bécasse has been serving French country food in the same little dining room in Burdickville, Michigan.  If you haven't dined with us yet, make haste-although it doesn't appear that we are going anywhere. We are about a 30 minute drive from Traverse City, located on the southeast side of Glen Lake, and about a 12 minute drive from Glen Arbor.  We hope you'll visit soon.
IN THE DINING ROOM
Off-Season Specials
Thursday :
Date night! Dinner for two + bottle of wine for $55.
Choose between the beef burgundy or the cassoulet.
Friday :
For about the 14th year in a row, we offer a seafood & glass of wine for $25.
The plat du jour rotates, but is always delicious, and is served with our house salad, a basket of our homemade bread, and a glass of wine.
THE WAY WE WORK
We love food, wine and hospitality. And a well made drink. And local ingredients because they are beautiful and delicious and we likely know the people behind the products. We love creating food experiences, the sorts of meals you linger over. The cuisine is still French country, which to Guillaume means simple food prepared really well.
Behind the scenes, we run our small business according to some tightly held values. We are good environmental stewards, we are involved in our community, and our staff is like family (and in a couple of cases is family). Being intentional about our daily decisions makes the work we do that much more meaningful, satisfying and personal.
Thank you for taking the time to visit our website. We hope you like what you see, and we look forward to hosting you in our dining room soon.
Brooke and Guillaume Hazaël-Massieux
Food & WineA passion for usShared with you
CHEF GUILLAUME
cooking for you
Chef's secret ingredient? Love and passion. So French.