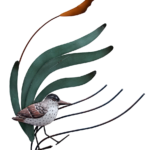 French country near Glen Lake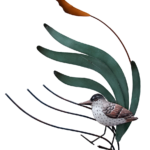 La Bécasse celebrates it's 40th year in 2020! If you are new to La Becasse, know that our menu stays true to the classics you would expect in a country French restaurant: escargot, rillettes, paté, onion soup, cassoulet, beef burgundy, duck confit. Tarte tatin and profiteroles to finish. Cheese. It's simple food prepared very well, using timeless techniques and the best ingredients. We are about a 30 minute drive from Traverse City, located on the southeast side of Glen Lake, and about a 12 minute drive from Glen Arbor.  We hope you'll visit soon. 
IN THE DINING ROOM
We are back in the business of serving our guests either using curbside carry-out service or in-house. We are following the guidance from our local health department, the State of Michigan, and the CDC. To that end, we will all be wearing face coverings and require our guests to wear them as well, when not seated at their table. We will use single use menus and are experimenting with QR codes for our wine list. Our dining room has been reconfigured to space tables six feet apart, and we will not exceed 50% occupancy. As a restaurant, we are used to maintaining high levels of cleanliness, and we are upping our game still more. Additionally we are screening our employees daily and ask that if you personally have been experiencing symptoms that you order our curbside carryout service. We hope to instill in you every confidence that your well-being, and that of our employees, is our great concern. We will figure out how to deliver excellent service, even during a pandemic!
New!
Happy hour, or Apéro, is coming to our patio, Tuesday – Saturday from 3 – 5 pm. Walk-ins only; it's casual with a small menu of food & drinks. Hope to see you there.
RESERVATIONS APPRECIATEDWALK-INS WELCOME